Suboxone
Patients who stay on our Suboxone program frequently report great success in ending their dependencies and returning to full control of their own lives.
Suboxone Treatment for Opioid Addiction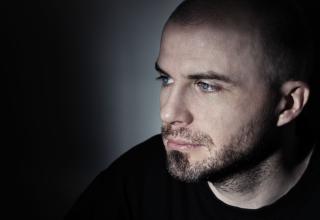 Dr. Warner is a licensed suboxone physician, which is used to treat patients who are suffering from dependency on opioids. This treatment plan uses the FDA-approved medication (a combination of buprenorphine and naloxone) to help those who are trying to break the destructive cycle in their lives.

For patients seeking new treatment, the process involves a 2-3 day induction phase followed by a stabilization and maintenance phase whose length varies on a case-by-case basis. Because suboxone is a powerful, effective medication that requires careful application, patients participate in a prescription monitoring program and drug screening program to ensure that they are staying on track with their medication. Patients who stay on the program frequently report great success in ending their dependencies and returning to full control of their own lives.
Opioid Addiction Remains A Major Public Health Crisis In America
Opioid addiction remains a major public health crisis in America, and in 2015 alone was linked to over 33,000 deaths. Drug overdoses are the leading cause of accidental death in the U.S., with the majority of those deaths caused by opioid use in particular: in 2015, over 63 percent of all drug overdose deaths were caused either by heroin or by painkillers.

Thankfully, there is hope for patients struggling with this addiction. The FDA has approved medications such as buprenorphine, methadone, naltrexone, and Suboxone to treat opioid addiction. These medications are usually prescribed long-term, and are combined with other therapies such as counseling and behavioral therapy that address other causes of addiction. These medications are either taken at home or dispensed to patients in clinical settings to lower the risk of prescription drug misuse.

The first steps toward overcoming opioid addiction are to seek help, and to learn more about your nearby treatment options. If you or someone you love are suffering from opioid addiction, know that help is available.
According to the National Center for Health statistics
A Division of the CDC.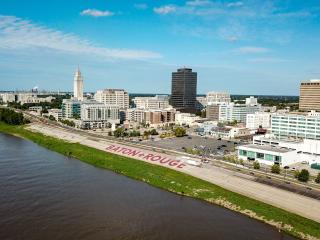 From April 2020 to April 2021, there were 2,218 fatal overdoses in Louisiana. In 2019 - 2020, there were 1,463. That is a 51.6% increase ranking Louisiana the 4th largest of all 50 states. 47.6 deaths for every 100,000 people, Louisiana's population is 4,424,047. In Baton Rouge alone, there are 746,000 people, just to give an idea.

Nationwide the per capita fatality rate stands at 30.3 per 100,000. In 2018, 102 people died from opioids in EBR parish with 32 of them including Fentanyl. In 2019, there were 127 opioid overdoses. Fentanyl is popular among drug dealers because of how cheap it is to produce and more potent than heroin. A few grains of synthetic fentanyl are enough to kill a person and a pound of it could "take out the whole city of New Orleans". Fentanyl started showing up in mass numbers of the last couple of years when heroin overdoses, meth overdoses, opiate overdoses were suspected, with fentanyl being the sole cause of death with minimal traces of the other illicit drugs.